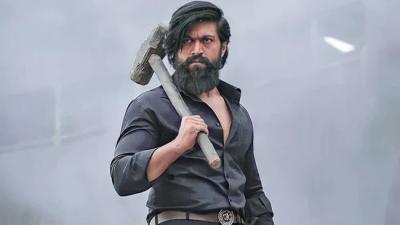 The highly successful K.G.F is a game-changer for the Kannada film industry. The Pan-India film raised the standards of the Kannada industry. After the film, lead hero Yash became a popular name across India. His Rocky Bhai role became an instant hit and people fell in love with his role.
But a teenager took his love for Rocky Bhai's role to the next level by reportedly smoking a packet full of cigarettes. The teenager reportedly watched K.G.F on loop mode and got inspired by Yash smoking cigarettes in style. He wanted to create the scene in his style.
As he is a teenager and has no history of smoking earlier, the teenager fell seriously ill and was rushed to a hospital facility. By smoking cigarettes without a break, the teenager felt suffocation and developed a severe cough. For treatment, he was rushed to the medical facility.
The issue was reported in Hyderabad. The teenager who fell in love with the Rocky Bhai character wanted to repeat the iconic cigarette scene. Sadly, his decision backfired as he was rushed to the hospital.
 The Pan-India franchise K.G.F was released in two parts. Part two of the film was released recently and it earned more than Rs 1,000 crores. In the northern belt, K.G.F Chapter 2 had set the box office on fire and earned a bigger amount than many Hindi films.