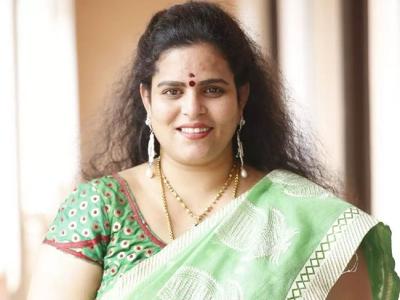 When everyone almost forgot about Famous Telugu character artist Karate Kalyani, she hit the headlines with her infamous fight with Telugu Youtuber. Accusing Youtuber Srikant Reddy of making objectionable prank videos. The fight between the duo went to a level where they slapped each other and filed cases.
However, it looks like Karate Kalyani is in no mood to spare the YouTube channels that do prank videos. Keeping up the fight, Karate Kalyani reportedly filed a complaint against a bunch of YouTube channels that make and publish obscene prank videos on their channels.
As per the media reports, Karate Kalyani moved the Central Crime Station Police Station against the YouTube channels seeking action against them. To prove the allegations she made against the Youtube channels, Karate Kalyani reportedly attached proofs and pieces of evidence in her complaint.
The investigation has started already and the investigation officers are expected to serve notices to the YouTube channels on the objectionable videos. The complaint was filed against around 20 YouTube channels and these channels are famous for their prank videos.
Karate Kalyani has been saying that these prank videos are very objectionable and women face issues with them. Calling the videos objectionable, Karate Kalyani said that families cannot watch the videos together which shows how vulgar they are.