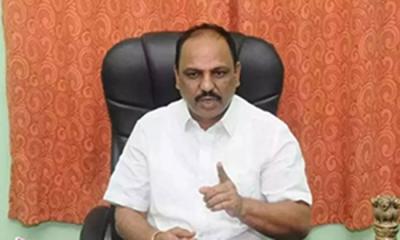 The Gadapa Gadapaku programme, which enjoins the YSRCP leaders to go from door to door to explain the achievements of the AP Government, is fast turning out to be a major challenge for the leaders. The leaders, who are also distributing a letter written by YS Jagan Mohan Reddy to the people, are finding the going tough.
In several places, the people are raising several questions. They are complaining about the government's failures and are also demanding special amenities. The latest to face the people's ire is former minister Shankara Narayana, who represents Penukonda assembly constituency.
Wherever he went, the people are asking uncomfortable questions. In Cherlopalli village of Parigi mandal, the people demanded that the government provide drinking water to the village. The minister, who could not answer them, simply left the place in silence. In Somandepalli, the former minister lost his cool and tried to assault a village volunteer. But, the village volunteer threatened him of dire consequences if the MLA assaulted him.
In Gorantla mandal too, a similar situation prevailed. A Tribal woman took the former minister to task for not being given any welfare scheme. In Devarapalli village too, the villagers asked the minister as to why he did not visit the village in three years. Disappointed, the former minister visited a couple of villages and then left in a huff.