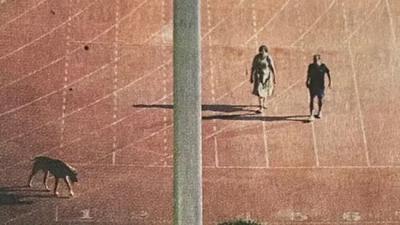 A senior IAS officer was in the news recently for the wrong reason of reportedly vacating the athletes and coaches from the stadium so that he can walk his pet dog at the stadium. The news had sent shocking waves as many wondered how the IAS officer can dictate terms to the athletes.
The issue reached the notice of the Union government and the Centre took a serious note of it. As a punishment, the IAS and his wife were transferred to different places, and a circular saying the same was issued by the Union Government.
Senior IAS officer Sanjeev Khinwar, the Principal Secretary of the Revenue Department was sent to Ladakh, and his wife Dugga was sent to Arunachal Pradesh on a transfer. The couple will have to render their services in their new position until further notice from the Union government.
There are a lot of questions about the action taken by the Union government. Many expected that the Centre would slap the couple with a serious punishment given the sensation the issue had created. However, the action was restricted to just different transfers.
On the other hand, it is also said that the Union government did not take any action keeping the long service of the senior IAS officer in mind. As the IAS is a senior official, the Union government respected his age and did not take any severe action.
The controversy started when many media outlets said that the authorities at the Thyagraj Stadium were directed by the senior IAS officer Sanjeev Khirwar to vacate the athletes and coaches from the facility by 7 PM. After 7: 30, he would take his dog on a walk.