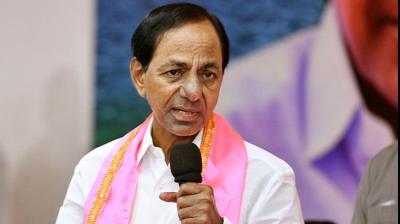 The TRS leaders, especially the sitting MLAs and ticket aspirants are busy with private surveys to understand the public mood in their respective constituencies. The leaders are requisitioning reputed private survey agencies to understand their popularity or otherwise. The idea is to rectify their mistakes and win back the confidence of the people.
If sources are to be believed, at least 70 TRS sitting MLAs have got surveys done in their respective constituencies. The results show that the TRS popularity graph is falling rapidly. Unemployment, corruption and failure to fulfil election promises are being seen as the main reasons for the drop in the popularity.
But, more importantly, there is anger against the sitting MLAs in most places as they have remained inaccessible to the people all these years. Taking cue from these survey findings, most MLAs have begun touring their respective constituencies extensively. They are trying to address the people's problems and are trying to win back confidence.
Sources say that even KCR has warned the party MLAs that they would have to do a lot of leg work in their respective constituencies. He reportedly spoke to several MLAs, whose popularity ratings are at the rock bottom. He told them to go to the people and start building rapport with them. Even poll wizard PK has reportedly given a survey report to KCR, which gave similar results. This was done in the month of April. As a result, the party leaders are now on a major course correction mode.