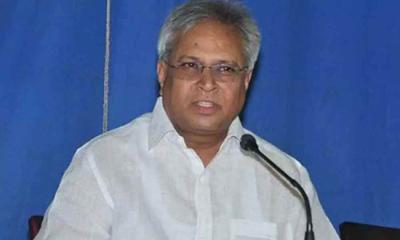 It is no secret that the Bharatiya Janata Party strongly faults its pro-Hindu ideology. Though the party says that it sees all the communities equally, its Hindu stand is very strong. In the 2014 and 2019 Lok Sabha polls, the same stand helped the BJP to crush the grand old Congress party.
Hindu voters who felt that their sentiments were not respected by the Congress party voted for the saffron party. As a result, the Congress party could not give a fight to BJP and the party even lost its stronghold areas to the BJP. Having a good majority, the BJP is always accused of doing politics in the name of religion.
The issues like Hijab and the ongoing temple-masjid controversies added fuel to the intense criticism. On top of this, the current Gyanvapi controversy is from Uttar Pradesh, the land of Gods, the strong turf of the saffron party.
Former Member of Parliament and Political Analyst Undavalli Arun Kumar, who is a strong critic of the Union government lashed out at the center for one more time and accused the party of using religion as a weapon for its political gains. In his recent press meet, Vundavalli came down severely on the BJP.
Calling the BJP a total failure in all the fields, Undavalli Arun Kumar said that the BJP is successful in only one thing which is using religion and doing politics on it. He even expressed his concerns over the youth and big political leaders showing their interest in the BJP.
"I wonder why people are showing interest in the BJP. Not just the youth, even the Ministers and MPs are interested to join the party. To get posts, they are joining the party without knowing its ideology. Congress is known for its Secularism and Communists are known for socialism. BJP flaunts its Hinduism, Undavalli Arun Kumar said.
On the occasion, Undavalli Arun Kumar made an appeal to one to all to not use religion to propagate politics, given the respect India gets from the world. He said that the Indian traditions are so popular that even other nations follow them.