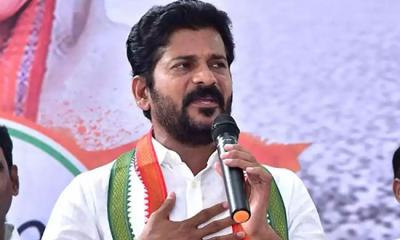 Though many won't agree, Indian politics revolve around castes and the powerful castes get to rule the states and territories. The powerful castes differ from state to state. No matter what the state, the power game will be among the powerful castes, and the other castes are often restricted to strong vote banks.
If we look at Andhra Pradesh, Kamma and Reddy are the two powerful castes as far as politics are concerned. The Telugu state has been dominated by the Reddy caste since its inception with Reddy leaders ruling the state.
But the political scenario changed at once with the emergence of the Telugu Desam Party. Kamma community became the other strong caste. The rivalry between the castes exists in the divided Andhra Pradesh too.
Around eight years after Telangana was carved out of the combined Andhra Pradesh, the caste dominance issue came to light with Telangana Pradesh Congress Committee(TPCC) chief Revanth Reddy reportedly making a few objectionable comments. Revanth reportedly highlighted his Reddy caste.
Taking his caste to his sleeves, Revanth Reddy reportedly drew a comparison between Reddys and Velama. As the Velama caste is in power, the comments made by Revanth Reddy gained a lot of attention and made many heads turn at Revanth Reddy.
Speaking at an event, Revanth Reddy reportedly highlighted the Reddy caste and said that Reddys have good leadership and governing skills. To back his version, he quoted the examples of former Chief Ministers of combined Andhra Pradesh Kasu Brahmananda Reddy and Y. S. Rajasekhara Reddy.
Giving a historic example to highlight the credibility of Reddys, Revanth Reddy cited the example of the Kakatiya Kingdom. We have seen how Pratapa Rudra's decision to believe the Padma Nayakas cost the entire Kakiya kingdom, Revanth Reddy said.
Highlighting how having lands will make the community strong, Revanth Reddy reportedly urged the community members to have at least five to 10 acres of agricultural land so that they can have a stronghold.
Revanth Reddy did not make such comments in the past and his comments came as a surprise. He shot to fame as a TDP leader in the combined state. Many doubt if Revanth wants to bank on the rich history of Reddys or is he planning to bring back the lost glory of the community in the divided state.