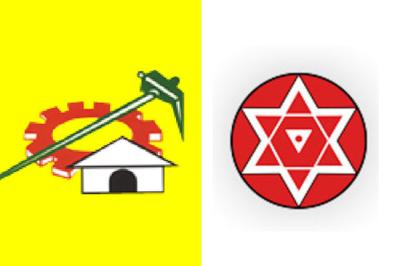 The TDP wants an alliance with the Jana Sena and the Jana Sena too wants to reciprocate. The TDP strongly feels that a united fight in association with the Jana Sena and the BJP alone can defeat the YSRCP government in the 2024 elections. The Jana Sena chief too has repeatedly said that defeating the YSRCP government was a top priority for him.
But what is the hiccup? Where is the whole discussion stuck? Why are both Chandrababu and Pawan Kalyan not formalising the relationship? Why are they not making the much-needed announcement? If sources are to be believed, the whole discussion is stuck at one point. That is who will be the chief ministerial face of the alliance.
Sources say that Pawan Kalyan is insisting that he be made the face of the alliance. He feels that there would be an upsurge of public support if he is announced as the chief ministerial candidate of the  alliance. However, Chandrababu Naidu begs to differ. He feels that since the TDP is the bigger party and has a long history of 40 years, he should be projected as he CM face of the alliance.
Both the parties feel that the 2024 elections are going to be very crucial for not just the parties but also to the state of Andhra Pradesh. But, both have differences over who should be the CM candidate. Will Pawan Kalyan relent or will Chandrababu show the magnanimity and cede the top slot to Pawan Kalyan? Let's wait and see.