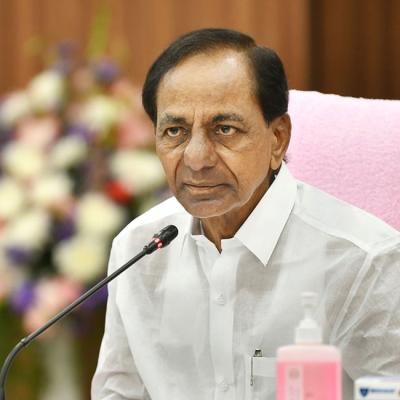 Count on KCR to spring surprises. Thrice he went to Delhi and extended his stay. He stayed for more days than planned without doing practically anything. This time around, he went to Delhi saying he would stay there for a week. But lo and behold! He came back within three days, almost three days ahead of schedule. Thus, he has left everyone baffled.
Reports are emerging that KCR has suddenly asked his MPs and other entourage to pack up and get ready to leave for Hyderabad. Even the members of his entourage were surprised by the sudden decision.  As per the itinerary he was to be in Delhi till May 23. But, he cut short his programme and reached Hyderabad on May 23 itself.
He is now likely to meet former prime minister Deve Gowda and his son and former chief minister HD Kumaraswany on May 26 in Bengaluru. Sources also said that this programme may be advanced by one day. Thus if KCR is present in Hyderabad on May 26, the day when Prime Minister Narendra Modi is set to visit the ISB, will he meet the prime minister?
Not likely, say those in the know. The CMO has already indicated that the CM would not be meeting the prime minister and that a member of his cabinet will represent the government at the ISB annual day. But, no one knows why KCR has cut short his stay in Delhi.