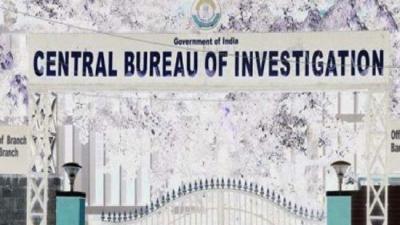 Whenever any big fish in stock-related scams get arrested in India, the immediate focus goes onto the stock brokers. They become the dots in almost every case and if the dots can be joined then the cases can be cracked or the cases get almost cracked.
The ongoing National Stock Exchange (NSE) co-location scam case proved this one more time as the investigation agency Central Bureau of Investigation had conducted raids on stockbrokers at multiple locations in India. Reports say that the searchers were conducted in not less than 10 locations.
As part of the probe into the matter, the Central Beaurea of Investigation Delhi, Mumbai, Kolkata, Gandhinagar, Noida, Gurugram, and a few other places. The issue deals with the alleged dissemination of information from the devices at the office, which is against the rules.
It is said that the offices and residences of the stockbrokers were raised and the investigation officers are believed to have seized some key pieces of evidence including documents and others. The long raids at multiple locations grabbed everyone's attention.
The case landed with the CBI for the probe as the National Stock Exchange (NSE) and a few other regulators developed many doubts about former managing director Chitra Ramkrishna misusing her powers to bring back Anand Subramaniam as the Operating Officer.
After the appointment of Anand Subramanian, Chitra was accused of misusing her powers to disseminate the information with the help of the stockbrokers. For the same reasons, the multiple locations of the stockbrokers were raided.
Chitra Ramkrishna was arrested by the CBI earlier in March in connection with the National Stock Exchange (NSE) case as the investigation pointed fingers at her. When she sought bail from the CBI on the grounds of medical and others, the investigation agency said that they cannot give the bail in the middle of the investigation.
Chitra Ramkrishna had knocked on the doors of the Delhi High Court to get a bail saying that her medical condition is not good. The petition was filed the other day by her lawyers and the High Court served notice to the agency to know their stand on the bail petition. More details are awaited.