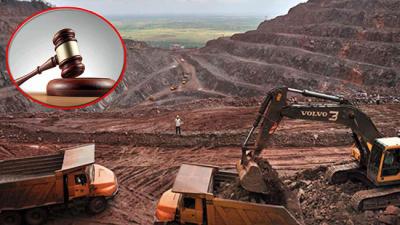 It's been more than a decade since the sensational Obulapuram Mining Company was unearthed. Thanks to the then Divisional Forest Officer (DFO) in Anantapur Indian Forest Service (IFS) officer Kallol Biswas, the issue was brought out after he served notices to the mining establishment. Even after all these years, the mining case is sending shocking waves.
Bringing the case back to the headlines, a local court in Anantapuram had slapped Srinivas Reddy, brother-in-law of former Karnataka minister Gali Janardhan Reddy with a jail term after finding him guilty of charges he has been facing for more than ten years.
Going into detail, senior Indian Forest Service officer Kallol Biswas, who has been fighting against Srinivas Reddy by accusing him of creating obstacles and threatening to stop him from rendering his services, got a big relief.
The local court hearing the petition was satisfied with the arguments made by the officer and awarded three-year jail science to Srinivas Reddy along with a penalty of Rs,5000. However, the penalty amount has to be paid to the count.
Senior Forest Officer has been in the news due to various reasons for the past 12 or 13 years related to the Obulapuram Mining Company (OMC). Starting with service notices to the mining company and facing the heat of his actions, he has been in the news.
After bringing the Obulapuram Mining Case to the light, the senior forest officers faced the heat of his actions as he was put under compulsory retirement by the then Union government led by the Congress party. This news came as a surprise to one and all.
Years after the case was exposed, the license issued to the mining company has been scrapped and an investigation has been going on since then. Back in 2015, the Central Bureau of Investigation came to the scene to investigate the matter. The mining firm has been accused of mining iron ore more than the permitted levels.
Andhra Pradesh cadre's Indian Forest Service (IFS) officer Kallol Biswas suffered a big shock a few days back after the Union government removed him from his post in 2019.