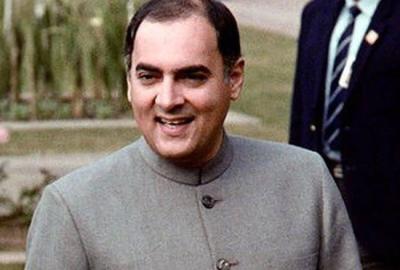 Today is Rajiv Gandhi's death anniversary. But, there is no activity whatsoever from the Andhra Pradesh Congress Committee. No programmes were organised in any of the districts. In fact, none of the party biggies are involved in any programme. Interestingly, no importance was given by any of the leaders of the APCC.
Interestingly, even in Uttar Pradesh, no major programmes have been organised. AP once was the citadel of the Congress Party. Even when the whole of North India rejected the Congress in 1977, it was the AP which stood by the Congress Party. It gave the Congress 41 o the 41 seats in the Lok Sabha elections.
But, the Congress today is a former shadow of itself. The party is all but dead. It got less than one per cent votes in the 2019 elections. Most of the stalwarts are either inactive or in other parties like the TDP and the YSRCP.  As a result, the party is all but down and out. The top most leader of the Congress Party, Rajiv Gandhi, is all but forgotten.
In neighbouring Telangana, where the Congress still has a significant presence and is the second largest party in terms of vote percentage, Rahul Gandhi was remembered. But, even there, the programmes lacked sheen and shimmer. It was more a perfunctory programme confined to Gandhi Bhavan.