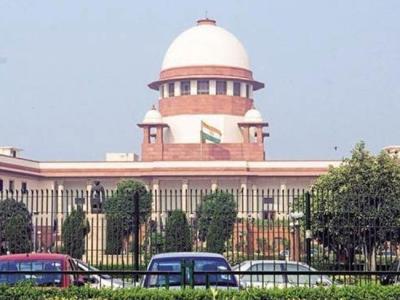 The medical field is one of the highly respectable fields not only in India but across the globe. The field brings so much respect that patients and people see doctors as gods. No wonder, students prefer the medical field as their career. However, the fees charged by the private colleges for the courses are too high.
The capitation fees charged by the private colleges are so high that the middle-class people and upper-middle-class people have to spend all their lifetime earnings on one seat. Seeing this, a few legislations were brought to counter the extra charges, but in vain.
In what could be a historic decision, the Supreme Court expressed its anger at the capitation fees charged by the private colleges and said that the colleges cannot take the fees in cash as the money is often used as a substitute for the capitation fee.
The Supreme Court bench led by Justice L Nageswara Rao slammed a few institutions and said that education is being commercialized and the Supreme Court cannot keep quiet on what is being done in the country.
The issue came to the notice of the Supreme Court while hearing a petition which seeks directives to set up a web portal creating an area for the students and parents who were pressurized by the college management to pay the capitation fee, which is extra money on the prescribed fees.
Hearing the petitions, the Supreme Court bench issued directives that a web portal should be brought and people can complain against the practice of the capitation fees from the colleges.
The bench also said that the National Informatics Centre (NIC) will maintain the web portal which comes under the Ministry of Electronics and Information Technology and the complaints raised in the portal should be monitored by the concerned officials at regular intervals.
For wider publicity of the portal, whenever college admissions take place, the details of the same should be published in the English newspapers and the local newspapers as well. The concerned Chief Secretaries should deal with this, the SC said. On top of this, the details of the students who get a seat in the management quota should also be made public.