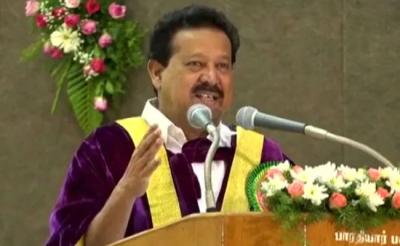 The debate of whether Hindi is the national language of India or not is getting intense with each passing day. People started talking about the issue after Union Home Minister Amit Shah said that there is a need to make Hindi the national language.
His comments did not go well with many and the leaders from the South hit back saying that, there is no need of making Hindi the national as every state has an official language and the language will do the work. Not just the politicians, but even the film stars like Kannada Star Kiccha Sudeep, Bollywood star Ajay Devgn, and a few others entered the row and placed their arguments.
With the films coming from the Southern languages like Telugu and Kannada making good numbers in the northern belt more than the Hindi films, many fans and people feel that there is no need of doing a direct film in Hindi as Pan-India films will do the work. Actors like Mahesh Babu said that they will not work in Hindi as he can release his Telugu films in Hindi.
Amid the leaders from the South said that the Hindi leaders are arrogant as they want to paint Hindi on others, a Tamil Nadu Minister made many heads turn saying that the Hindi speaking people in Tamil Nadu and selling Pani Puri.
Tamil Nadu Higher Education Minister K Ponmudi who took part in the convocation at Bharathiar University, said that people in Tamil Nadu are learning English for better opportunities and asked why they need to learn Hindi.
Many wonders why the Minister brought the Panu Puri sellers into the issue to target Hindi imposition. There is something called Dignity of Labour and irrespective of the professions, everyone should be respected. To say they won't learn Hindi, there is no need of taunting the Panu Puri sellers.
The Minister forgot one thing not just Pani Pauri sellers come to Southern states for a living, many Southen people who sell Idly Sambar, Southern food live in the northern states. If we look at Pune and Mumbai, we can find many people from the Southern states doing business there.