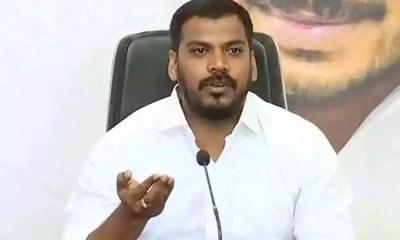 With the alleged opinion of the Telugu Desam Party and Janasena reportedly planning to join hands for the polls, the political heat had increased at once and the ruling party is not leaving any stone unturned to attack the two parties. At regular intervals, the YCP leaders are mocking the former allies.
Hitting back at the YSRCP Ministers, the followers and sympathizers of both parties are using the old videos of YSRCP Ministers to troll the Ministers. The issue went to the notice of many YSRCP leaders as social media served as a vehicle in the intense attack.
After the attack turned intense, former Minister and MLA Anil Kumar Yadav said that such kind of attack cannot be tolerated. Having said that, he warned those who are posting such videos to be careful as the YSRCP supporters might turn violent if they come across the videos and posts.
After he made the comments, many netizens asked if he forgot the comments he made against TDP and Janasena on the alliance. Recently, he said they are not concerned about the two parties no matter if they want to get married and start a family.
Mention the same comments, they are asking why he made such comments. The Minister can make any objectionable comments and if others comment against them, they cannot take it, a Netizen had written.