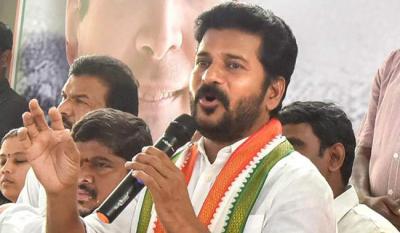 Despite charisma, popularity and dynamism, TPCC chief Revanth Reddy is fast making himself unpopular with the senior leader. Another senior politician couple have turned against him. In fact this couple backed him to the hilt when he became the TPCC chief. In fact, Revanth's first visit was to this couple's residence. But, the very same couple is spitting fire on him.
The Konda Surekha-Konda Murali couple is the latest to attack Revanth Reddy's style of functioning. They are upset that Revanth Reddy is not coming in their support when they need him most. Recently, the Konda couple entered into a slanging match with TRS MLA Challa Dharma Reddy.  Reddy's supporters attacked and damaged the memorial of Konda Murali's parents in Agrahampad village. This led to a tense situation in the region.
However, the TPCC did not take up the issue. None of the senior Congress leaders called on the Konda couple. The Telangana Congress did not get involved in the incident. This has come as a shock to the Konda couple. After this incident, they have begun keeping distance from Revanth Reddy.
The Konda couple feel that Revanth has begun ignoring them after he became the PCC chief.  Sources say differences cropped up between Konda couple and Revanth after the latter denied them the party ticket in Huzurabad bypolls. The Konda couple also demanded another ticket for their daughter, which Revanth reportedly opposed. Since then, the distance has grown between the Konda family and Revanth.