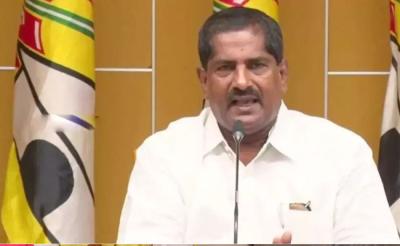 Telugu Desam Party(TDP) leader and Member of Andhra Pradesh Legislative Council Ashok Babu faced a sudden shock from the Andhra Pradesh Criminal Investigation Department(CID). A case was reportedly filed against him in connection with a case that traces back to several years.
Ashok Babu has been facing allegations of providing fake B.Com certificates and faking the election affidavit when he contested the Andhra Pradesh NGO's Association president elections. The issue is in the news right now as the allegations came to the notice of Lokayukta.
Hearing the petition on the allegations leveled against the former AP NGO's Association president and Employees JAC chairman Paruchuri Ashok Babu, Lokayukta had reportedly issued directives to the CID to file a case against him.
Going by the directives issued by the Lokayukta, the Andhra Pradesh Crime Investigation Department(CID) had filed a case against Ashok Babu in connection with the two cases that trace back to a few years.
It has to be seen what will happen next in connection with the case. The CID had filed a case against Ashok Babu under sections 477A, 465,420.