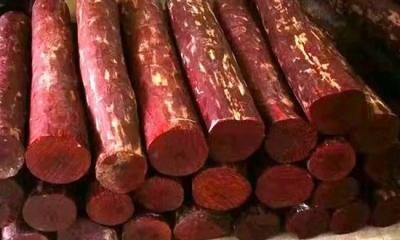 In a shocking turn of events, a red sandalwood smuggling oriented chase scene that was seen in Allu Arjun's Pushpa recently was repeated by a gang of real-life smugglers in Nellore today.
After learning that an illegal red sandalwood smuggling activity was being carried out at Rapur, Nellore district, the police tried to nab a gang of smugglers. But the smugglers resisted by throwing stones and axes at the police officers. This resulted in a violent standoff between the smugglers and the police.
The police then nabbed the 58-member gang of smugglers after outsmarting them in a police chase. All the members of the gang were detained and they are in police custody now.
The police seized 45 red sandalwood logs, 31 mobile phones, Rs 75,000 cash from the gang.
This scene looks strangely similar to the one in Pushpa. But in real life, the dynmaics are much more sophisticated and the police deserve a pat on the back for their efforts.