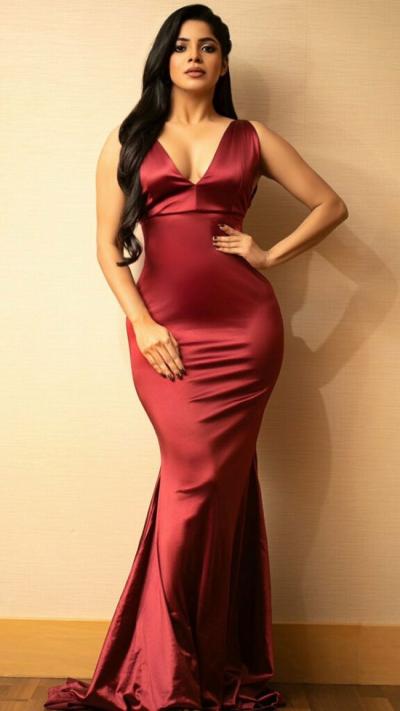 Young Tamil actress Divya Bharathi is one of the most talked about actresses in Tamil cinema now. She made her debut with Tamil film Bachelor which garnered a decent response from the Tamil audience.
If there is one thing Divya Bharathi is exceptionally good at, it would be flaunting her sensational curves in the most eye pleasing way possible.
For those doubting, Divya Bharathi's latest set of snaps show that she really is a beautifully sculpted beauty with absolutely sensationally curves. The actress has a curvaceous physique and she doesn't think twice before flaunitng the same.
Clad in a red dress, Divya shows off her curves in an eye popping way. Her absolutely beautiful curves are perfectly elevated through this skin hugging outfit. She looks all things sensational in the same.