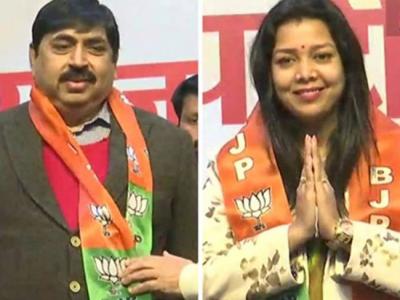 The forthcoming general elections in Uttar Pradesh is getting interesting day by day. Leaders of both the ruling Bharatiya Janata Party and the Samajwadi Party are switching sides before the polls. The leading parties are seeing leaders leaving them and new leaders joining them adding an extra element of interest.
The other day opposition party Samajwadi Party had a hammer blow when the party founder's daughter-in-law joined the BJP. As the development is being discussed widely, Pramod Gupta, Mulayam Singh Yadav's brother-in-law joined the BJP.
More than his joining, the allegations he made against the SP had made many heads turn. He cited the condition of Mulayam Singh Yadav in the Samajwadi Party for his exit from the party and joining the saffron party.
Alleging that Mulayam Singh Yadav's condition in the party is not that good and he is being imprisoned by Akhilesh Yadav, Pramod Gupta said being unable to see what is happening in the party made him take the decision. Besides Pramod Gupta, Priyanka Maurya also wore a BJP shawl.
Not stopping there, MLA Pramod Gupta made sensational comments against the Samajwadi Party that the party is filled with criminals and gamblers and he cannot withstand such people.
The political experts say that BJP wants to bank on the divide of Yadav votes and make it to the thundering win in the elections. Yadav is one of the strong communities in the state and the voters from the community can make an impact on the election result.