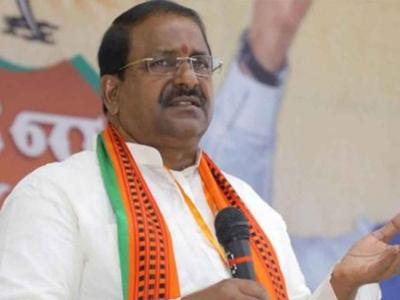 The Andhra Pradesh state employees' protest called against the controversial GO on the PRC is going through twists and turns. Raising their concerns against the PRC, the employees are all set to take forward their protest. The employees are receiving support from other associations.
The protest got support from the Andhra Pradesh wing of Bharatiya Janata Party(BJP). The saffron party extended its support to the protest of the employees. The opposition parties supporting the employees gave a feeling of strength to them.
While supporting the employees, the AP BJP lashed out at the government on the PRC issue. AP BJP chief Somu Veerraju asked how can the government reduce the HR of the state employees when the rent amount of the houses is increasing. The issue is increasing the troubles of the employees. YCP government became the Employees Enemy government, he said.
Drawing a comparison with other states, Somu Veerraju said except for the Andhra Pradesh government, no government had behaved with the employees in this way.
On the occasion, Somu Veerraju had once again lashed out at the Andhra Pradesh government on the much-talked-about Atmakur issue. Accusing the government of encouraging religious politics, the AP BJP Chief held the government responsible for the Atmakur violence.
Alleging that there was a conspiracy to kill BJP leader Srikanth Reddy, AP BJP chief raised a demand that SPDI leaders should be arrested in connection with the cases. Talking about the other issues like Ramateertham and others, Veerraju asked why the culprits in the issue were not arrested yet.
Atmakur was in the news earlier this month when an issue arose over the construction of an illegal mosque. When the BJP leaders raised objections over the illegal construction of the mosque, the local Muslims were not happy with this and this led to a tense situation.
Violence broke out in the region over the issue and the cops and BJP workers were reportedly attacked by the mob. BJP leader Srikanth Reddy was arrested in connection with the case and the Andhra Pradesh wing of Bharatiya Janata Party(BJP) has been fighting for the demand of the release of the party leader.