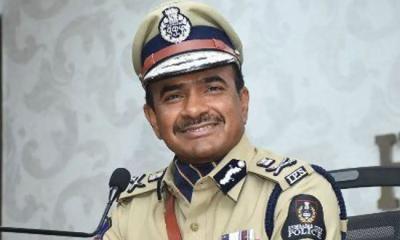 We have been hearing a lot about the drug rackets. The concerned authorities are dealing with such rackets with an iron fist and busting the rackets. In the recent past, several jackets were busted by the cops, and people behind the rackets were slapped with the appropriate action.
One such racket came to the limelight when a racket was busted by the cops in Hyderabad. The racket was busted as the cops responded to the information they have received from the trustworthy channels.
As many as nine people were arrested by the cops in connection with the racket and the investigating officers have gathered information on 13 consumers of the banned substances.
A famous contractor is said to be the main head behind the racket. All the clients who take drugs from the racket are also said to be high-profile people.
1991 batch IPS Officer, the serving Police Commissioner of Hyderabad C.V. Anand held a keypress meet on the racket. During the press meet, he faced a lot of interesting questions from the press.
When asked if there is any link between the racket and film industry, CV Anand said there is no such link. However, the Commissioner said the drug consumers will not be spared no matter if they belong to the film industry as well.
On the occasion, the Hyd Police Commissioner also issued a warning to the drug consumers that no matter what their profession is they will be sent behind the bars. Our aim is to eradicate drug consumption and without arresting the consumers we cannot achieve it. I am warning those people on this occasion, the CP said.
It has to be noted that earlier an alleged drugs case was busted by the Excise Department and several names from the Tollywood industry were mentioned as the accused in the case.
Recently, the Enforcement Directorate had stepped into the matter and grilled the celebrities. After digging deeper into the matter and reportedly finding no evidence to prove their role in the case, the celebrities were given a clean chit. The celebrities were questioned separately at the ED Zonal office in Hyderabad.