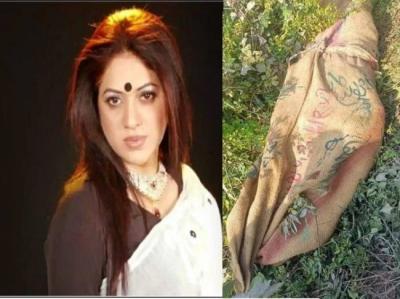 The news of a popular Bangladeshi actress going missing a few days back had attracted everyone's attention. The cops had stepped in and started to dig deeper into the matter to gather more details in the matter. The issue took a big turn when her body was collected by the cops.
As if the developments were not enough, the actress's husband reportedly accepted his role in the crime. The husband said that he killed her and packed her corpse in a sack and threw it. The same sack was collected by the investigation officers near a bridge in Bangladesh.
The actress who was found dead and packed in a sack is Bangladeshi actress Raima Islam Shimu. Days after going missing, she was found dead. When the investigation officer grilled him over the matter, Shakhawat Ali Nobel, Raimu's husband confessed his crime.
Though it is said that a few more people might get involved in the case, there is no official info on this. The actress' husband was sent to 3-day police custody. More details are expected to be out by the time the custody gets over.
As a big breakthrough, the actress' body was detected by the cops when they were informed about the same by a few locals. After recovering the body, the cops sent the corpse to autopsy for identification. When it was found that the body belonged to the actor, her husband was called for questioning.