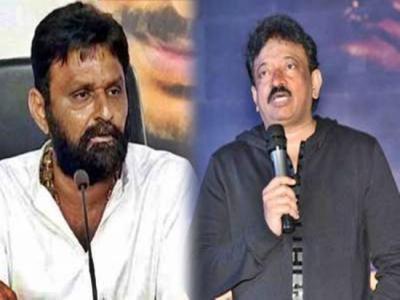 The Sankranthi festival celebrations in Andhra Pradesh found themselves in the middle of soup after the opposition parties launched an attack against the celebrations despite the Covid restrictions. Though there is no official information, the opposition has to say that a Casino inspired by Goa was set up in Gudivada for the celebrations.
As Gudivada is represented by firebrand politician Kodali Nani, he is facing the heat and the netizens are also slamming the way the Casino was set up reportedly. The pictures and videos that are believed to be from the Casino were widely shared across social media platforms.
Sensational director Ram Gopal Varma, who differed with the Andhra Pradesh government over the movie ticket prices issue had changed his stand and turned supporter of Kodali Nani in the issue.
In a series of tweets, Ram Gopal Varma supported the Civil Supplies and Consumer Affairs Minister Kodali Nani in this matter. Not just supporting, Ram Gopal Varma even showered praises on the Cabinet Minister.
Ram Gopal Varma termed that the issue is nothing but modernizing Gudivada and also hit back at people who are targeting Kodali Nani. Not stopping there, Ram Gopal Varma said that Gudivada people visit Goa and it will not be the case like the other side.
Openly extending his support to Kodali Nani for reportedly setting up a Casino in Gudivada, RGV said he is appreciating the Minister and even urged that people who were against the initiative should be ignored as they are regressive.
'I completely support and appreciate @IamKodaliNani Garu for his initiative to modernise Gudivada ..People talking against the casino are regressive and should be ignored #JaiGudivada,' Ram Gopal Varma tweeted.
'The dumbos who are accusing @IamKodaliNani for bringing GOA culture to GUDIVADA should realise that GUDIVADA people will go to GOA but GOA people don't come to GUDIVADA Nani Garu should be admired for trying to modernise GUDIVADA,' RGV said in another tweet.
'Those who are talking against @IamKodaliNani initiated casino are the people who will drag advancement into pre historic dark ages,' the Maverick filmmaker added in his Twitter thread.