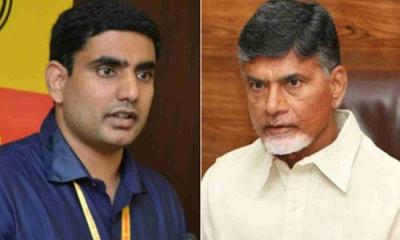 This year's death anniversary of TDP founder NTR is unique in the sense that Chandrababu Naidu did not attend the programmes and pay his respects at NTR's Samadhi in Hyderabad. All these year, Chandrababu has always made it to the NTR ghat in Hyderabad. But, this time, he is down with Covid and is in total isolation.
Chandrababu's association with the TDP is 38 year long. When the party was formed in 1983, Chandrababu Naidu was in the Congress and offered to contest against his father in law NTR. Later, in 1984, he left the Congress to join the TDP. Since then, he has been with the TDP. He became the eyes and ears of NTR and then played a key role in the party affairs.
It's been 26 years that NTR has departed. Chandrababu never failed to attend the death anniversary programme. But the26th death anniversary of NTR would be different as Chandrababu could not attend due to the isolation he is in.  He has taken to Twitter to pay his respects to NTR. He reiterated that the TDP would forge ahead to protect the ideals that NTR stood for.
A programme was held in the party headquarters in Tadepalli, were rich tributes were paid to the late leader. Interestingly, neither Chandrababu nor Lokesh were present.