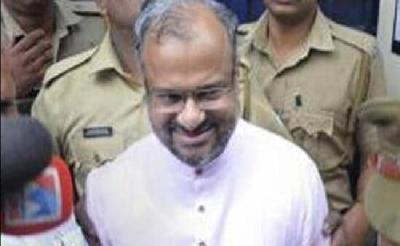 The sensational rape case involving a Catholic Bishop from God's Own country Kerala had created quite a sensation across the country. The much-talked-about case of the Bishop had reached the Additional District Court. Several people had closely observed the sensational case.
As a sudden twist in the tale, the District Court had acquitted the Bishop and let him go in connection with the case. The court took the decision after examining various pieces of evidence.
The Court verdict gives a major sigh of relief to the Catholic Bishop Franco Mulakkal who has been in the news for the wrong reason of reportedly raping a nun not once but multiple times. District court judge G.Gopakumar heard the petition on Friday and said, the Bishop was not guilty.
A Nun had accused Bishop Franco Mulakkal of raping her between 2014 and 2016 when he visits Kerala from Jalandhar. When the complaint raised by the nun had raised many eyeballs, the Kerala government had sung into action and constituted a dedicated SIT to probe the matter.
The sensational rape case that went through several twists and turns had ended in favour of Bishop. The district court had acquitted the accused Bishop from the sensational case.