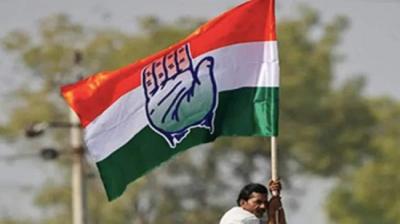 The Congress Party in Telangana is claiming itself to be the only alternative to the TRS. Revanth Reddy is going to the town telling that only the Congress can fight the TRS hegemony. But, if one looks at the current happenings, it is becoming increasingly clear that the BJP is upstaging the Congress and is emerging as the alternative to the TRS.
Eatala Rajender, who rebelled against the TRS boss, chose the BJP after careful consideration. Despite his ideological divergence, he opted for the BJP and not the Congress. His victory in Huzurabad has confirmed that his decision was right. Similarly, NGO leader and Telangana agitationist Vithal too opted for the BJP and not Congress. Now, he is likely to use his connections among the government employees and turn them against the TRS.
Now, rebellious journalist Teenmar Mallanna, who has a lot of craze among the Telangana youth, too has joined the BJP. He went all the way to Delhi to take the party membership. He too did not choose the Congress Party. Interestingly, even in the local body MLA constituency elections, it is the BJP which is fighting the TRS and not the Congress.
Though leaders like Dharmapuri Sanjay and Erra Sekhar tried to join the Congress, they did not get clearance from the high command. The party is beset by factionism and groupism The seniors are trying to stall Revanth Reddy at every step of the way. Gradually, the Congress Party , under the leadership of Revanth Reddy seems to be losing the plot. Despite cadre and organizational base, the party is yielding to the BJP in Telangana. It remains to be seen if the party realizes where things are going wrong in Telangana.