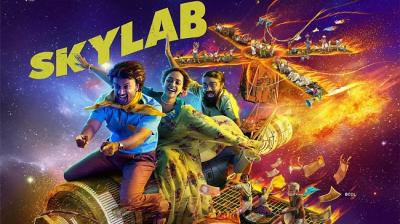 Nithya Menon turned into producer with the film, Skylab. The movie has Satyadev as the male lead but there is no romance between the two leads.
This uniquely designed script had many funny moments and a well executed climax portion as well.
Young debutant director Vishvak Khanderao managed to craft a clever screenplay that arrests audiences after a rocky start. Critics praised his wit in dialogues and fresh scenes.
But audiences liked to watch Balakrishna's roaring performance in a more routine run-of-the-mill film, Akhanda. While Akhanda crossed 50 crores share threshold and become Balakrishna's highest grossing film ever, Skylab producers recovered costs from OTT and Satellite rights sale, say reports.
Well, this proves that audiences would prefer to go for big star film whether the ticket rates are high or low. The low ticketing did not help Skylab as theater owners also prefered to screen Akhanda, which guarantees crowd pull over a slow burner like Skylab.
This performance of both the films on the same weekend and through first week, should help producers, exhibitors to ask for better rates and more shows that might help films like Skylab to sustain in theatres for a weekend more in the hope of people who love such movies discovering it and coming to theatres.