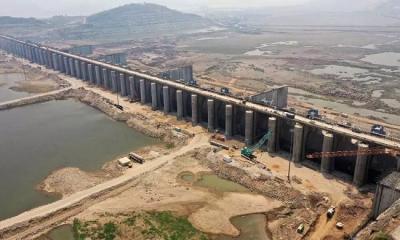 It has now become clear as crystal that the Central Government would fund only the project construction part of the Polavaram and would not support the resettlement and rehabilitation costs. After the categorical statement by Jal Shakti deputy minister Bisweswar tudu, it has become very clear that the Centre will reimburse only construction costs.
The minister said that the government's advisory board has sanctioned the project cost of Rs 55548 crore, which has been decided on the bases of the rates of 2017-18. This was informed in reply to a question by YSRCP Rajya Sabha MP Venumbakam Vijaysai Reddy on Monday. The revised caste committee on the project has only allowed sanction for S 35950 crore. The minister said that based on the report of the Polavaram Project Authority the investment clearance would be obtained
Since 2014, the Central Government has reimbursed Rs 11600 crore towards the expenses of Polavaram construction. The minister said that the Polavaram Project Authority has recently cleared a reimbursement of Rs 711 crore.