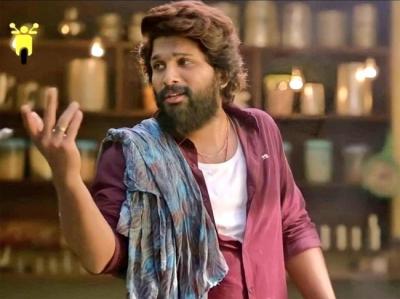 It is known that the TSRTC found fault with online bike rental service Rapido for airing an advertisement that projects the public transportation service in poor light. This ad featured Allu Arjun and it implies that RTC busses are never on time. TSRTC MD VC Sajjanar took offense to this ad and he reacted to the same and even vowed to send a legal notice to Allu Arjun and as well as Rapido.
Now, TSRTC has approached the Nampally court, challenging the ad campaign headed by Rapido. After multiple hearings, the court ordered Rapido to take down its ad campaign effective immediately. The court had ordered even YouTube to take down the ad from the platform immediately. With these orders coming to effect immediately, Allu Arjun, and Rapido are left with no other option but to take down their collaborative ad at the earliest. The court had passed the order, saying it showcases the trusted public transportation service, RTC in poor light. This could come as a mega shock to those involved.
"Sri. V.C. Sajjanar, IPS, Managing Director of TSRTC, has taken serious exception to a Rapido advertisement that features Tollywood actor Allu Arjun. In the advertisement that is being aired on YouTube, the actor is seen telling people that RTC buses take more time like ordinary dosas while Rapido would be so fast and safe that it would prepare masala dosa in the same time."
"The advertisement has drawn flak from a host of people, including RTC commuters, admirers and our own and retired employees. They are condemning the negative manner in which RTC bus has been shown in comparison to Rapido service. Demeaning TSRTC will neither be tolerated by the TSRTC management nor by the commuters, admirers and our own and retired employees."
"TSRTC MD also stated that TSRTC was in the service of the common man and it will send legal notice to the actor and to the firm which is promoting the advertisement. Further, MD requested all the Actors, Celebrities and eminent personalities who are in a position to influence public opinion to desist from promoting content which is detrimental to public transportation and the public good." The media release from TSRTC read.