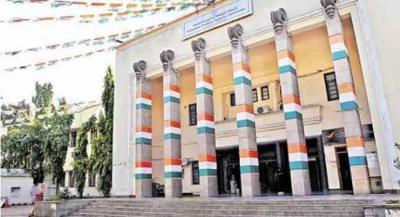 The biggest issue that the Telangana Pradesh Congress is facing these days is the gender harassment by some persons known to be close to the present establishment. While some say that there should be a probe into the allegations, several other feel this is a ruse to attack the present TPCC.
For the past one week, there are murmurs about some women workers of the party being harassed by people close to the present PCC establishment.  There in an intense debate in hush hush tomes over the slew of complaints against some leaders. Interestingly, the 'harassed' persons are approaching the dissidents in the Congress Party for help.
Recently, a woman Congress worker has reportedly created a ruckus in Gandhi Bhavan. She and another woman leader are said to be calling the shots in the Mahila Congress. These leaders are claiming that they are close to the people at the helm of affairs. Now, complaints are being filed against these two leaders. The complaints have also reached party Telangana affairs incharge Manickam Tagore.
One interesting thing is that though the subject is being hotly debated, there is no written complaint. Only gossips, rumours and heated arguments are happening.  Gandhi Bhavan sources say that the issue has more to do with special passes given to the party members rather than gender related harassment and expressed the hope that this storm in a tea cup will pass over.