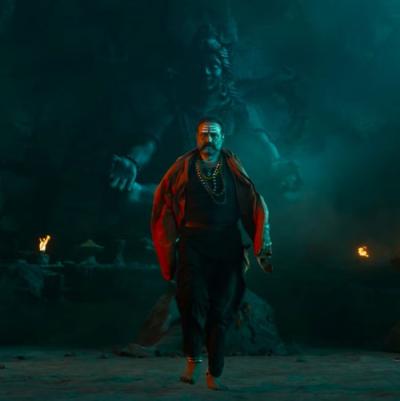 Nandamuri Balakrishna's Akhanda has opened to exceedingly good numbers at the box office despite the rather weak reviews. The film is going on a rampage at the box office and is doing pretty well at the ticket counters. The film has reportedly grossed over Rs 50 crores in its two-day run at the box office, which is a phenomenal feat for any Indian film that has released post the Covid second wave.
Now, the film has received high praise from renowned film critic Simon Abrams, who is associated with the world famous New York Times publication. He seems to have thoroughly enjoyed watching the film as he simply couldn't control his excitement after watching the Balakrishna starrer. He appears to have connected with the Hindu sacraments angle in the film as he spoke at length about the same in his string of tweets.
"I enjoyed the first half of the Telugu language Indian action epic AKHANDA, about an area man who picks a fight with a corrupt mine owner. But the second half brings in the title character, the twin brother of the first half's lead. Then it becomes something special. AKHANDA's awesomely cartoonish set pieces are all wind machines, speed ramping, master shots, symmetrical closeups & gonzo choreography."
"Seeing it alone (save for one guy) at Union Square 14 was thrilling; so loud that my ears popped. "The third eye has opened. You are done for. Akhanda fights while possessed by the god Shiva. He impales a few heavies with his trident. Akhanda also rearranges the main heavy's chakras one by one, naming each body part he's destroying (solar plexus chakra!). He's friend to zebu and children. Akhanda is righteous," Abrams tweeted as he shared the review of the film.
Not often do we see an ace film critic speaking so very highly of a film, let alone a Balakrishna starrer. It is very much evident that Balayya has reached a really wide section of the audience with Akhanda, a Boyapati Srenu directorial. The film is a proper action triller set in Hindu mythology and traditions backdrop, which is a given, considering the fact that Balakrishna plays an aghora in the film.