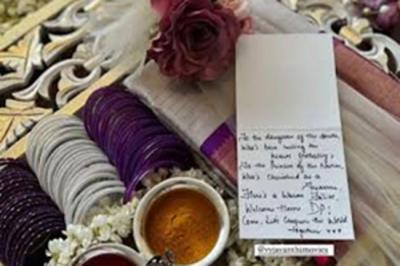 Not many know that Bollywood beauty Deepika Padukone was born in Bengaluru, Karnataka. She then moved to Mumbai, aspiring to become a top actress in the coveted Bollywood industry.
Now, Deepika is making a comeback of sorts to South India as she is featuring in Prabhas's Project K which will be her maiden South Indian film.
The latest news is that Deepika has joined the sets of Project K today. Incidentally, Deepika received a warm and special welcome on the sets of Project K.
"To the daughter of the south, who's been ruling the hearts globally.  To the princess of the nation, who's cherished as treasure. Here's a warm elite welcome home DP! Come let's conquer the world together." the letter from Project K unit to Deepika on the occasion of her joining the sets of the project read.
Deepika seemed to be ecstatic and excited about the welcome she got on the sets of the big budget entertainer.