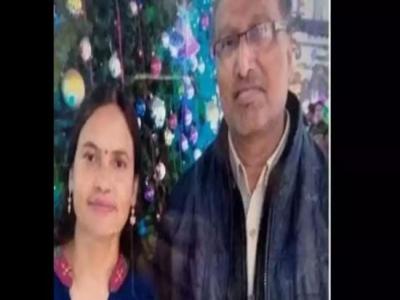 The Omicron variant of the Coronavirus is the new fear in the market. The name itself is enough to scare the world and several countries are in a tense situation with the new virus. But a medical professor took the Omicron fear to a whole new level and killed his wife and children.
The spine chilling incident was reported in Uttar Pradesh's Kanpur. It is said that a professor of forensics took the extreme step and killed his wife and children fearing the Omicron Doomsday. He even disclosed the same to his brother through a WhatsApp message.
In his message, the professor had reportedly asked his brother to inform the Police of the incident. By taking the names of his wife and kids, the professor reportedly told his brother about the crime he had committed.
After receiving the message, the professor's brother rushed to the accused house and found that the house was locked. After breaking the door, he spotted three dead bodies while the professor was on a run. With no option left, the professor's brother moved the local Police Station.
It is said that the professor was worried about the Omicron fear and decided to kill his wife and children so that they can be safe from the virus. The investigation has started in the case and the police are searching for the accused.