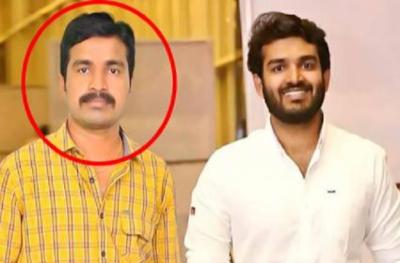 For the unversed, young actor Kiran Abbavaram's brother Ramanjulu Reddy died in a road accident on the 1st of December. The accident took place in the wee hours of 1st December and Ramanjulu Reddy suffered serious injuries due to the same and he sadly passed away. Now, Kiran Abbavaram has shared an emotional note as he opened up aout the tragic demise of his brother and he also has a special request to his followers.
"Rei kira ... Mana uriki sariga road kuda ledu mana iddarlo evaro okaram aina edo okati gattiga sadinchali ra ani tanaki velaina danikante ekkuva suppport chesevadu ...Tana luxury ni sacrifice chesadu nannu heroga chudadam kosam ...Ippudippude edo sadistunanu ane time ki he is no more . Tanu eppudu adigevadu nannu eppudu parichayam chestav ra andariki ani edaina gattiga sadinchina tarvata parichayam cheddam anukuna kani ila cheyalsivastundi anukoledu .. Na venaka unnadi ma Anna "Abbavaram Ramanjulu reddy ". He lost his life due to road accident . Please Take care while driving ... mee anandam kosam kastapadevallu untaru adi meru pondakunda pote vallu tattukoleru," Kiran wrote as he also shared a snap of him alongside his brother.
Kiran's heartfelt message to his brother is now going viral on social media and rightly so. On the career front, the young actor is currently busy with Sammathame, a rom-com that features Chandini Chowdary in the female lead role.