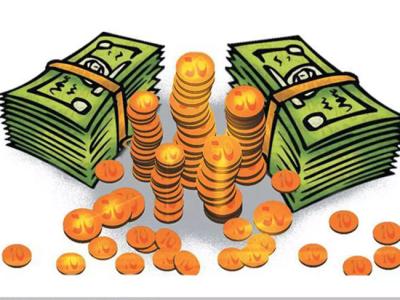 Ever since Telangana was carved out of erstwhile Andhra Pradesh, things between the two Telugu states are not going well. Some or the other issue arises that leads to a war of words and a tense situation. Water sharing, electricity, and share in the combined assets are creating issues between the states.
Instead of stepping into the issue and sorting it out, the Centre made its hand clear and told Andhra Pradesh and Telangana to sort out the issues. In the financial dealings too, the Union government has a similar approach.
As a response to the question asked by YSRCP MP Avinash Reddy on the financial disputes between the Telugu states, Union Minister VK Singh said Telangana should pay a sum of Rs 6116 crore to fellow Telugu state Andhra Pradesh regarding the power distribution.
Acknowledging that Andhra Pradesh had reached out to the Centre to sort out the dispute, the Union Minister came up with a piece of advice that the states should talk to keep an end to the issues.
The shocking response from the Centre is sending wrong intentions that it has no mood to step into the matter and sort out the issue. At the time when Andhra Pradesh had pinned high hopes on the Centre that it can at least try to make things better, the Centre went into hands-up mode.
Quite a contrast to its work, Centre is telling that it is trying its level best on resolving things and bringing a friendly atmosphere. Replying to TDP's question in the matter, Minister of State for Home Nityanand Rai said in the house that quality work is being done to resolve the matter. The Minister said that the Union Government came up with a lot of provisions to see that the issue gets resolved, while a few more provisions are yet to be implemented.
But reality has something else to say. If BJP can intervene in the matter and get the issue resolved, then it can give a big mileage to the party in Andhra Pradesh. However, the Centre appears to be in no interest in the same. No one knows why the Centre is batting an eye towards the AP request.