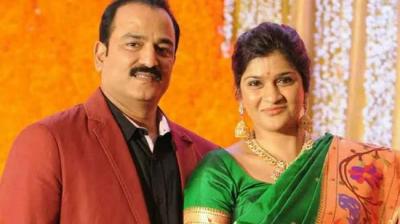 A multi-crore cheating racket was busted by the Narsingi police recently which was unearthed by arresting the fraudster Shilpa Chowdary and her husband Srinivas Prasad. The duo operates from their posh bungalow and reportedly duped several people for big amounts. Her victims include celebrities too.
The much-talked-about case is going through a lot of twists and turns. As a new twist, a local court in Hyderabad gave its nod for the police to take Shilpa Chowdary into custody in connection with the case. Hearing a plea filed by the Narsingi Police, the lower court gave a green signal.
The bail petition filed by Shilpa Chowdary and her husband Srinivas Prasad was also heard by the lower court. However, the court said no to Shilpa Chowdary's bail, while Srinivas Prasad got bail in connection with the case. Shilpa Chowdary will be grilled by the cops as part of the investigation for five days.
After receiving multiple complaints against Shilpa Chowdary and her husband, the cops acted on the complaints and arrested them. It has been widely reported that the duo has a history of cheating people by taking money in big numbers assuring them that they will get more interest on the money they give.
It is also said that Shilpa Chowdary used to host kitty parties at her village to get close to bigshots to gain their belief. Once they get the trust of the big shots they take money from them and cheat them. The list of victims who were duped by the duo is very long.
Going by the link they got, the cops are believed to have understood that the duo made investments in the Real Estate business with the money they took from the bigshots to increase their fortunes. However, their plans could not be as successful as they had planned with their arrest.
After she was arrested, the cops received a lot of complaints against Shilpa Chowdary accusing her of cheating them. Mahesh Babu's sister Priyadarshini also complained to the cops against Shilpa Chowdary as she was reportedly duped for more than Rs 2 crore by her.