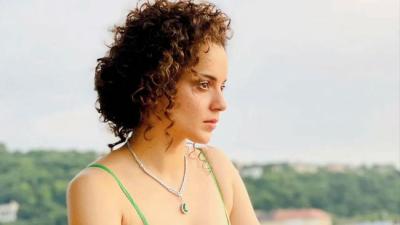 Actress Kangana Ranaut who often gets involved in one or the other controversy emerged as the Controversy's favorite child in recent times. While we forget one controversy, she gets embroiled in a fresh one. Her recent posts on social media are making the actress be in the middle of the headlines.
Objecting to the posts made by the actress, a lawyer had knocked on the doors of the Supreme Court seeking directives from the court to censor the posts made by the actors in the future so that no law and order issues arise in the country. News Agency ANI said the same in a tweet.
It is said that lawyer Charanjeet Singh Chanderpal had filed the petition which also requested the Supreme Court to transfer the FIRs that were filed against her to Khar Police Station. Besides this, the lawyer also sought the Apex Court to file a charge sheet against her in the next six months.
The actress reacted to the development in typical Kangana style and proclaimed herself as the most powerful woman in the country. Sharing the tweet made by ANI on the plea, Kangana called herself as the powerful woman."Ha ha ha most powerful woman in this country," Kangana said in her Instagram story.
The advocate moved the Supreme Court against the actress and said that her posts on social media hurt the sentiments of the Sikh community and her posts can create unrest in the country. She created a controversy by linking the farmers' protest at the Delhi border to the Khalistani movement.