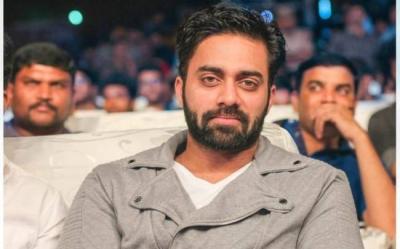 Actor Navdeep is known for his comic timing outside the films. His characters did not give him ample material to deliver the goods on screen but off screen, in interviews and fun conversations, he unleashed the comic timing in him to the fullest.
He is the main pillars for the succes of first season of Bigg Boss Telugu. He won the hearts of many audiences even though it did not convert into a solid successful career path, he did find opportunities as a judge, host on TV.
Why talking so much about his comic timing and humour sense? The actor indirectly threw a satire on AP Government's decision to not increase ticket prices for films.
He wrote on Twitter, "Cinema Ticket vs Tomato".
These days Tomato rates have skyrocketed and touched almost Rs. 120 - 140 per kg. People have been complaining this inflation and fluctuating prices from past one week. Indian Central Government has directed states to take care of these vegetable prices and also said that they should be ready to face a potential 3rd wave.
Well, AP Government decided the highest ticket price for cinemas should be Rs. 112/-. So, Navdeep's comparison between two commodities becomes a nice satire and troll, doesn't it?
Right from Allu Aravind to Suresh Babu to Megastar Chiranjeevi to now Navdeep, everyone are asking for change in ticket prices. What will AP Government decide on this matter? Let's wait and see!