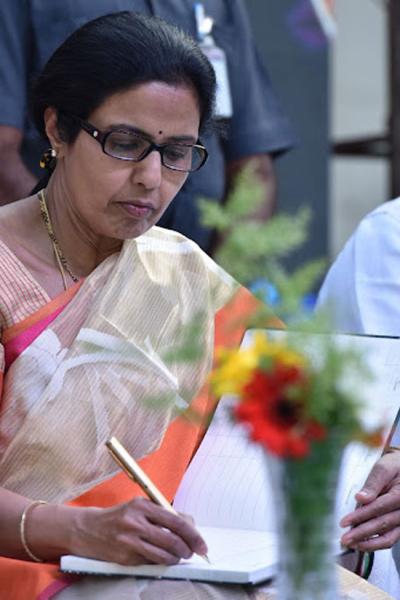 Is Chandrababu Naidu overdoing the Bhuvaneswari episode? Several analysts feel that Chandrababu Naidu is trying to derive the maximum mileage out of the incident in the assembly. These days, he is meeting TDP workers and is recounting what has happened in the assembly. He is also being moved to tears whenever he is mentioning the incident.
Chandrababu is of the opinion that the incident could incite passions of the people by invoking NTR's daughter's name. He feels that this could get sympathy as Bhuvaneswari is non-controversial and always keeps to herself. He is of the opinion that an attack on her could benefit him electorally. Hence he is trying to invoke the unsavoury happenings in the assembly.
However, analysts say that overdoing this could actually prove to be counter-productive. Already people like Roja are recounting how they were insulted during Chandrababu's tenure as the chief minister. They feel that the way he treated his father-in-law too is being brought to the fore. All these might actually end up showing Chandrababu in poor light, say analysts.
Some sections of the TDP also say that Chandrababu is even contemplating to project Bhuvaneswari as the probable CM candidate in the next elections. They feel that this could get sympathy for the TDP and could bring the whole NTR family into the election campaign. This will add more power to the TDP and could even help it to wrest power from the YSRCP. As of now, Chandrababu is tight-lipped about his proposal.