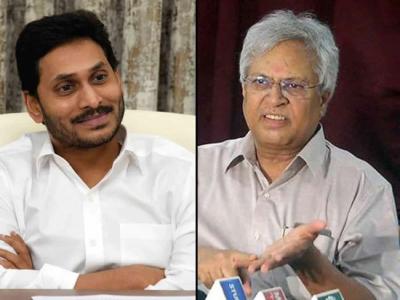 The Andhra Pradesh government found a new critic in the form of ex- Parliamentarian Undavalli Arun Kumar, a loyalist of former Chief Minister YSR. Questioning the decisions taken by CM Jagan as far as the finance is concerned, Undavalli opined that the state is taking the highest debts in the country which is not good.
Expressing his concerns over the debts which are going up rapidly, Undavalli Arun Kumar worried that the state will see a disaster in the coming days due to the lack of revenue and the rise in the borrowings and debts.
Undavalli opined that Jagan is a failure as the Chief Minister and said that he didn't think that he would fail to such a level. He made these comments on his decision on repealing the three capitals bill. It would have been good if he had taken the suggestions from the opposition. Undavalli also flayed the YSRCP leaders.
When asked about Chandrababu Naidu's incident in the Assembly, Undavalli Arun Kumar had slammed the ruling party leaders for their behavior and asked what Jagan is doing when his party leaders are behaving in an objectionable manner. If there is no opposition in the Assembly, then there is no democracy. For good governance, the government should take the suggestions given by the opposition, he said.
In his press meet, Undavalli Arun Kumar had ruled out the opinion that Chandrababu Naidu cried at the press meet only to gain sympathy. Sympathy doesn't work all the time in politics and Chandrababu Naidu is the one who understands it, he said.