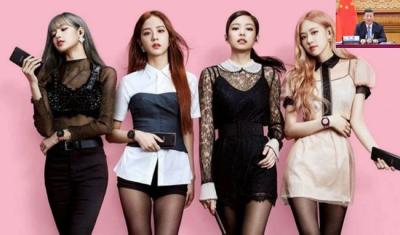 Imposing strict actions and restrictions is not new in Dragon country China. After the public, the Chinese government is currently after the celebrities and imposing restrictions on them. Making this difficult for them, the government issued a set of new directives to the celebrities and directed them to follow them.
As part of its mission to crack down on the entertainment industry, the government said that celebrities should not show off their wealth and talk about their wealthy lifestyle on social media. If they fail to follow the rules, they will be banned from the internet.
Besides this, celebrities should maintain their social media accounts in a way that they follow the guidelines issued by the government in promoting social values. The same goes with the fan groups of the celebrities as well. The groups are also ordered to follow the same.
The circular issued by the Cyberspace Administration of China reportedly comes with a set of guidelines that say, the advertisements and other works of the celebrities will be fixed by the government. It might bring down the time frame of the celebrities who appear on television in product advertisements.
The circular also says the western concept of celebrity status and money worship is not good for the country which also has the potential to hinder communalism. Keeping this in mind, the new rules were announced. The celebrities will also have to hire professional people to run their pages while following the rules.
The new rules came months after the Chinese government had added a few celebrities to the blacklist alleging that these celebrities are reportedly misbehaving. After a celebrity was found in illegal activities, the government ordered that the other celebrities should be careful.
At the industry symposium, the celebrities and the owners of the entertainment firms were also directed to come away from extreme individualism and strictly follow social ethics, personal morality, and family values.
Earlier a few Chinese actors and actresses were banned from the business and the bigwigs in the industry were also directed to not give chances to the banned personalities. The list includes some of the highest-paid ones.