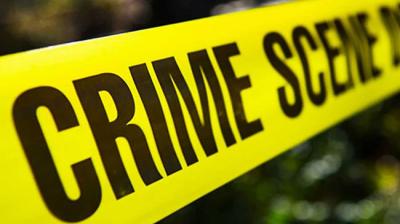 Earlier this week, Telugu singer Harini Rao's father AK Rao was found dead on a railway track in Bengaluru. As he was found under mysterious circumstances, his death gave birth to a lot of questions and doubts as to why a person who lives in Hyderabad was found dead in Bengaluru that too on a track.
As another shocking development in the case, the investigating officers have reportedly unearthed a money angle that is believed to have resulted in the victim taking the extreme step unable to take the mountain of pressure he has been going through all these days.
Going by these media reports, a massive real estate loan deal was made between AK Rao and one Girish. Under the deal, AK Rao reportedly assured Girish that he would make Daniel Armstrong, Vivekananda and Raghavan give a sum of Rs 150 to Girsh. For the same, Girish gave AK Rao Rs 6 crore. However, the deal did not go further reportedly.
With the deal not proceeding further, Girish is said to have pressured AK Rao about the loan deal. With the pressure intensifying daily, AK Rao reportedly decided to end his life by suicide. The primary investigation had found out the same allegedly.
The news of the alleged deal surfaced after the Suddaguntepalya police recorded the statement of Girish. The cops are looking for other accused who put pressure on AK Rao in the issue as his family members have mentioned a few names reportedly. For more information, the call recording and the call history of AK Rao are being looked at.
On the other hand, the postmortem report of AK Rao is awaited which is very vital in the case investigation. After the reports get released, we can know more information on the death. There were injuries on AK Rao's body reportedly.
A graduate of IIT Bombay, AK Rao holds the position of CEO of Sujana Foundation. He has a wife and two daughters. His elder daughter Harini is a popular singer. The family lives in Hyderabad. The investigation is going on and the cops are probing the matter from various angles.