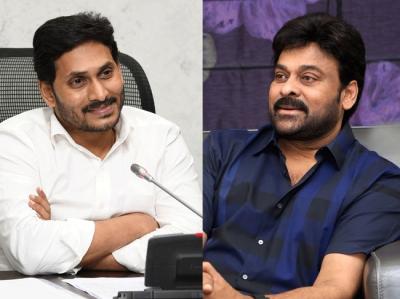 The other day, the government of Andhra Pradesh passed a new cinematography bill in the assembly, capping the cinema ticket prices. Also, the state government announced that only four shows will be allowed in the state henceforth.
The Andhra Pradesh government's decision has come as a rude shock of sorts to the Telugu film industry. Now, Chiranjeevi has reacted to the government's decision and he has requested the Jagan-led government to be more considerate of the ticket prices issue.
"The film industry needs the backing of the state governments now. Much like in other states, the GST slab on cinema ticket prices should be regularized. Also, the government should consider the idea of permitting special shows and flexible ticket pricing. Transparency is needed in the ticketing portal and the government is right to try to ensure the same, but in these tough times, the film industry needs support from the state government to sustain the losses incurred during the Covid outbreak," Chiranjeevi wrote to Jagan.
Andhra Pradesh government is yet to react to Chiranjeevi's comments.