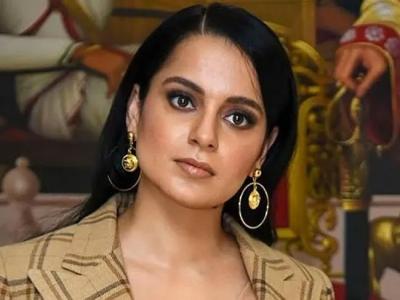 Actress Kangana Ranaut who is not new to controversies had landed in another controversy after she received a summons from the Delhi assembly's panel on peace and harmony. In the summons, the actress was directed by the officials to be present before them on the 6th of next month.
As per the media reports, the actress was served the summons on the grounds of passing derogatory comments against Sikhs. After she reportedly made such comments on Instagram, she was summoned by the Delhi assembly's panel asking them to be available to be present before the committee.
The committee that served notices to the actress was led by Raghav Chadha, Aam Aadmi Party leader. The summons says the actress should be present before the committee on the 6th of December.
Finding fault with the actress for reportedly terming Sikhs as Khalistani terrorists. Saying that these comments and remarks might hinder communal harmony. Finding fault with the comments, a bunch of complaints was filed against her. It is alleged that in her Instagram stories and posts, she degraded the Sikh community.
Earlier an FIR was filed against Kangana Ranaut for reportedly making objectionable comments on the Sikh community. Severely objecting to the comments the Bollywood actress reportedly made, the Delhi Sikh Gurdwara Management Committee (DSGMC) had moved the Khar police station against the actress.