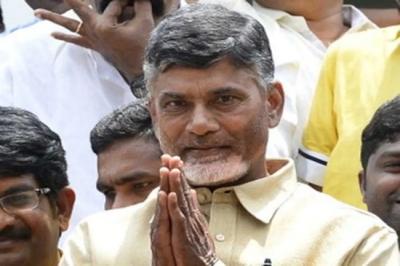 Back from his infructuous Delhi tour, TDP chief Chandrababu Naidu is now going to intensively tour Kuppam for four days. This would be his second tour of Kuppam in 45 days. Chandrababu is going to tour Kuppam in view of the crucial municipal elections. He would campaign for the party and galvanise the party workers and leaders.
Kuppam has always been a borough of the TDP since1985. Chandrababu himself never lost from Kuppam in all these years. But in 2019, the YSRC has managed to give him a scare. His victory margin was greatly reduced and in fact, he trailed the YSRCP in a couple of rounds.  After that, the TDP lost its ground in the panchayat and local body elections.  Worried over the depleting support to the TDP, Chandrababu has toured the constituency recently for three days. With the municipal elections round the corner, he has decided to tour Kuppam for another 4 days.
Sources say that Babu has personally instructed the party workers to ensure that there are no flexies in support of junior NTR during his tour. He is said to have told the party workers to ensure that his programmes were huge successes.
Meanwhile, the YSRCP too has upped the ante. Minister Peddireddy has already prepared a strategy for the YSRCP victory. His son Mithun Reddy has been made the incharge of Kuppam municipality. Mithun reportedly has begun contacting key leaders to engineer defections.