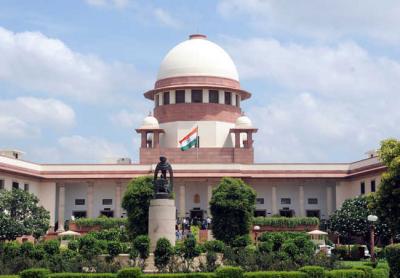 The Bharatiya Janata Party(BJP) ruled state Uttar Pradesh is facing severe backlash and criticism from all the corners over the Lakhimpur Kheri violence. Son of a Union Minister is linked with the incident. The issue has now reached the Supreme Court and the court too became critical of the government.
The Apex Court found fault with the Uttar Pradesh government recording only a mere 23 eyewitnesses when there were thousands of people present on the day of the violence. Just 23 witnesses, the Supreme Court asked after looking at the report submitted by the state government.
Objecting to the fewer number of eyewitnesses in the case, the Supreme Court had issued directives to the Uttar Pradesh government to record more witnesses when the government submits its next report. Can't you find more eyewitnesses, the Supreme Court asked.
Advocate Harish Salve appeared before the Supreme Court on the behalf of Uttar Pradesh. As a response to recording fewer eyewitnesses, he told the court that 68 witnesses were found while 23 were eyewitnesses. The government placed ads in the region to call the eyewitnesses to record their statements, he said.
Chief Justice NV Ramana told the advocate that the government should find more eyewitnesses who are willing to record their statements. The district judge will arrange for a substitute if the judicial officers are unavailable to record the statements.