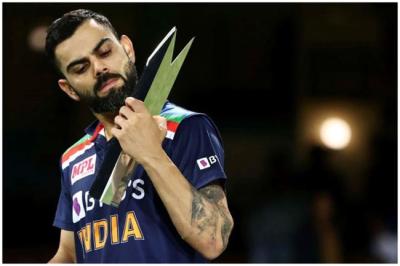 As a high-intense match in the T 20 World Cup, Arch-rivals India, and Pakistan will face each other on Sunday. The two neighboring countries will start their World Cup campaign with the much-awaited match. Looking at the track record, India never lost to Pakistan in any World Cup match and fans are hoping that India repeats the history.
Ahead of the big match, Indian skipper Virat Kohli said they are not taking things easily and said Pakistan has game-changing players in the team, and to beat them they have to come up with their best performance.
Pakistan is a strong team and when playing against a strong team there will be no other chances except for playing the best game. To overpower the game-changers, we have to bring the A-game, Virat Kohli said.
Clearing the doubts on the availability of Hardik Pandya, Virat Kohli said he is getting better. He is a valuable player and brings a big value at his batting position and he did not achieve it overnight. We have certain plans on the combinations and we are not going to give details on it, Kohli said.
Team India is looking strong as the team has won the two warm-up matches, one each against England and Australia. The likes of Bumrah, Shami, Shardul Thakur made the bowling attack strong and if Hardik Pandya can bowl too, it will be an advantage.
As another advantage for the Indian team, the BCCI had brought Mahendra Singh Dhoni, the former captain as the mentor. Dhoni had never served as the mentor before and his inputs will surely help the team.