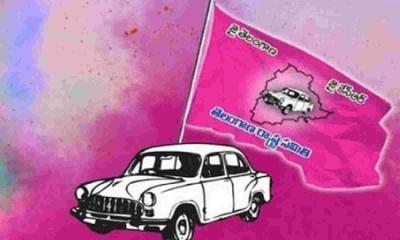 Internal power struggles are dogging the ruling TRS in most constituencies. In constituencies where the winning MLAs from the Congress and the TDP have later joined the party, the group fights are very intense. Loyal party leaders, who were defeated in the elections, are unsure of getting the party ticket in 2023 elections. Asifabad assembly is one such constituency where the groupism and the fight for supremancy is very intense.
In Asifabad, TRS candidate Kova Lakshmi, a former ZP chief,  was defeated by Congress candidate Atram Sakku by just 171 votes. In the subsequent developments, Sakku joined the TRS. Now both the rivals are forced to work together. Though the TRS top leadership tried to mollify Lakshmi by giving her the ZP chief's post, both the leaders are involved in a battle of one-upmanship.
The question is who will get the party ticket in 2023?  Both Sakku and Lakshmi are vying for the party ticket. Both the leaders are not even on talking terms these days. They are not attending any party programme together. If the ZP chief attends a programme, the MLA will invariably skip the programme.
Sakku is quite active in the Tudum Debba movement of the tribals and has a strong support base of his own.  In fact, he is the tallest leader in Tudum Debba after MP Soyam Bapurao. Kova Lakshmi is quite popular within the party as she has worked her way up. There is a talk that Sakku would be asked to stand for the MP and leave the MLA seat to Lakshmi. It remains to be seen how the TRS will solve the issue in Asifabad.