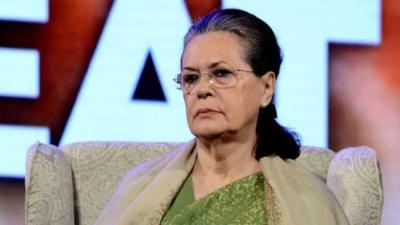 Congress president Sonia Gandhi has set a new record as the longest serving party president for any party. She has completed 20 years as the president of the Congress Party. In 2010 itself, she became the longest serving president  of the Congress Party. Now she has completed 19 years as the party president and after a gap of a year, she was back as Congress president. Thus, she completed 21 years as the party president.
Interestingly, she has served as the Congress president for more years than Jawaharlal Nehru, Indira Gandhi, Rajiv Gandhi and Rahul Gandhi put together. She is likely to continue in this post for another 12 months before Rahul Gandhi takes over, Thus, she became the longest serving president of the Congress party. The next election of the president would be held between August 21 and September 30 next year. Till then Sonia Gandhi will officiate as the party president.
In fact, for most of the post-Independence era, Nehru family has led the Congress Party for most of the time. This shows the firm grip of the Nehru family on the Congress Party. Though there were others who led the party. They were for a short period.
There were 13 presidents in the post-independence era, who did not belong to the Nehru family. They are JB Kripalani, Bhogaraju Pattabbhi Seetaramaiyya, PD Tandon, UN Dhebar, Neelam Sanjeeva Reddy, Kamaraj Nadar, Nijalingappa, Jagjeevan Ram, Shankar dayal Sharma, DK Baruah, K Brahmananda Reddy, PV Narasimha Rao and Sitaram Kesari.